Why We Love Comics(
It's a medium where shiny new costumes matter just as much as intricately woven panel structures. A way of telling stories which can be allegorical retelling of real history, or just an excuse to present the reader with as many cool ideas as possible, as quickly as possible. An imaginative space that encompasses thoughtful statements on how art enriches our lives, and also that one really heavy key to the Fortress of Solitude that Superman just leaves outside his front door because no one else on Earth is strong enough to pick it up. Comics can take us on new adventures and interesting ideas. They have something for anyone as you can find an amazing comic you will adore and love if you love reading books you will be shocked by the medium that many dismiss as second rate to tell the same amazing stories. Its just boldly inventive in ways they tell a story of adventure.
This week I would say they had one amazing idea shows the power of this mediums story-telling power to take us to new ideas. Die #1 introduces six teens, Ash, Angela, Chuck, Matthew, Isabelle, and Solomon, who gathers to play a role-playing game run by Solomon on Sol and Ash's shared sixteenth birthday. This introductory issue of Die is a fascinating meditation on grief, loss, and trauma. It cleverly sidelines the specifics of the adventure the kids had, because they literally can't speak about them, to focus in on the way they've rebuilt their lives and cope, or fail to cope, with their trauma. By keeping us from seeing, or even reading, about whatever exciting or daring events may have happened to them in the fantasy world, we're forced to grapple with their psychological torment without the mitigation of visceral pleasure that really is something an interesting read.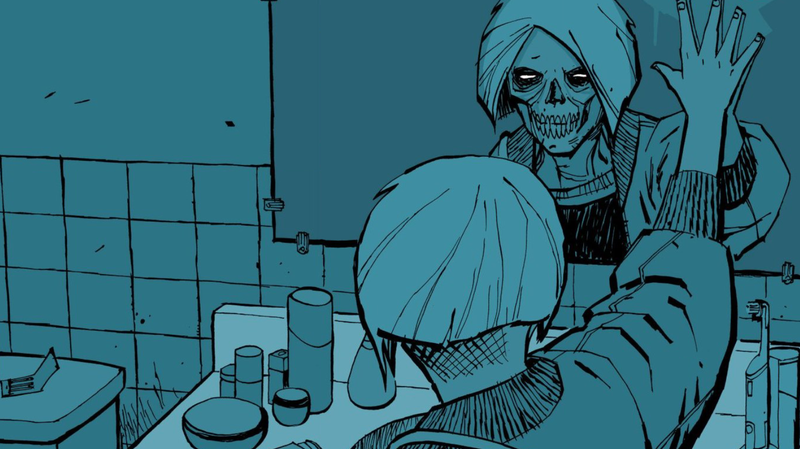 Paper Girls focuses on the adventures of a group of friends who deliver papers in the suburban town of Stony Stream in 1988. This bold comic series shows the power of comics to tell a wonderful adventure.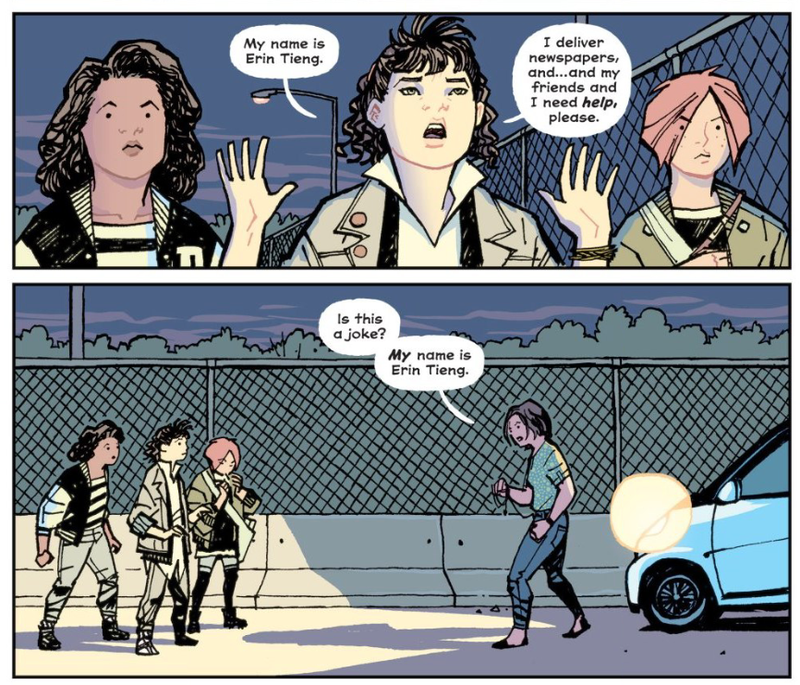 In another volume collecting a more recent story-line, the girls travel back to prehistoric times, where they befriend a young mother who had her son kidnapped by the men who raped her. This story may weighty, but Vaughan's excellent writing stops things from ever feeling too heavy. The mix of humor and human-condition commentary that tells us about As children, we can know intellectually what adult responsibilities are and that grown-up heartbreaks exist that is the simple truth of the human condition.
Blackbird is a tale of magic, mystery and self-destruction set in a Los Angeles that's no different to our own world in any way. Sam Humphries has done a great job in building a flawed main character that has grown on me. Her resolve to save her sister drives both her and the story. Blackbird is a really compelling concept that makes adore the power of comics like this one to tell a compelling story that will spark you interest.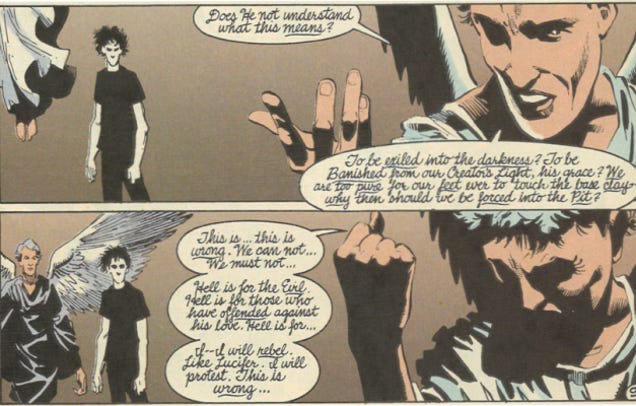 Season of Mists is near perfect and one of my favorite volumes in the series. The story arc has a solid beginning and a satisfying conclusion as a story on its own. And the first issue would make for a great read to introduce anybody to the world of THE SANDMAN as truly this amazing fantasy series that tells a compelling story that will spark you interest. It depicts well the world of the Dreaming, capturing the fleeting nature of an insubstantial, magical world that follows no rules and is limited only by the imagination that is such an interesting series with many looks upon the power of literature and myths and other mediums to explore what makes us human.   The sandman is the modern version of fairy-tales that can be both light and dark to explore the darker traits of humanity.
I love the structures, the melding of words and images, the non-stop flow of ideas and all the other typical stuff that typical people typically love about comics that is about telling us wonderful new adventures and stories. Comics have never failed to inspire me, and that's what I continue to love about them today. The art, the words, the colors, the craftsmanship, all of it striking different parts of me that no other creative endeavor possibly could as they are such rich layers of story-telling that you can see a hero like spider-man overcome the hardships of his life you feel for him and cry with him. You begin to feel these people are friends to you. The power of comics and the love it inspires is to tell us stories that no other medium that can tell use these stories about heroes and villains and other wonderful ideas that take us to new worlds.
I love comics simply because they're unique. There isn't another medium that can do what comics can do. Films are always the first thing to be compared with them, and while they are alike in some ways they contrast in many ways, I do love film, the two mediums still stand alone as comics you simply flip the pages and find new adventures in the pages of a comic book. . It's not just kids' books, it's not just a space for sci-fi fans, and it's literature that anyone can adore anytime. There was real, genuinely form-changing stories being told in this space that is something that always can connect to any reader because it's a huge entire world filled with every type of idea and thought and feeling and emotion and idea out there: it's an entire magical world and it's, just, wonderful to read them I hope you will find a magical new world in comics.